Let's be real. A lot of crafters find knitting difficult, annoying, impossible, weird, clunky… You name it. I've heard crocheters say they 'hate' knitting and can't get their head round it, as well as people saying that they really love the way it looks, but the process makes them feel so cack-handed that they end up giving up after a few days. I'd wager that all over the world there are drawers heaving under the weight of half-finished knitting projects, started with a lot of love and determination, but trashed for one reason or another. RIP, beautiful semi-knits!

I get it, though. My social media handle is Emmaknitty for a reason. Knitting was a craft that had always interested me – especially as my great-grandmother was a master knitter and I always heard tales of how amazing she was at knitting socks and all manner of wonderful things – but it wasn't plain sailing at the beginning for me at all.
My first knitting memory (back in the olden days of 2008) wasn't some calming, mindful experience looking like a cool We Are Knitters ad… Oh no. I actually threw the project across the room (like the short-tempered, snarling Scorpio I am) and stuffed it away, hoping never to see it again. I say project, but I mean that it was basically a floppy, uneven rag of garter stitch. A few months later however I decided to try again (like the determinded, pig-headed Scorpio I am) and found myself 'getting it'. The rest is history.
I often get asked on social media how to get better at knitting. The truth is, there's no straight answer to that – heckers, is there ever in life? – but I do have an arsenal of helpful tips that will definitely help you out as a new knitter. I'm not going to teach you how to knit or work stitches or anything like that – there are hundreds of people who do it way better than I ever could – but this is a list of hints that I hope will make things a bit smoother for you on your two-needle journey. Ready? Let's go!
You won't manage anything without patience
It's easier said than done, but like most things in life, patience gets you everywhere. If you are starting to knit as a crocheter, the slowness of it will probably be a big factor in you stopping knitting altogether. Crochet is notoriously fast and satisfying, so if you're used to finishing a crocheted scarf in an hour, the idea of a knitted one taking a week will make your teeth itch, and not like bad-quality acrylic yarn does. If you find yourself getting impatient and annoyed with your knitting, put it down and come back to it another day. Don't force the process or you'll only learn to hate it.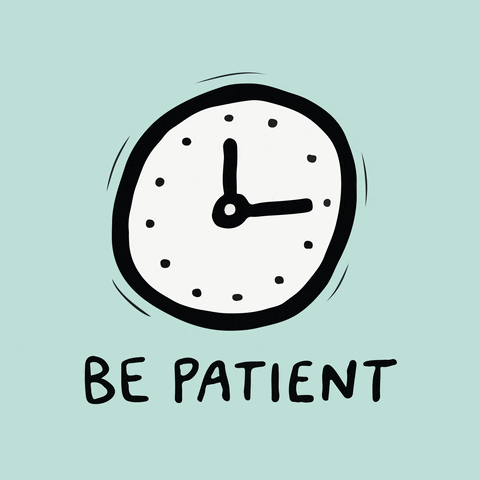 Allocate calm time to knit
When you are learning something new, it goes without saying that peace, quiet and time to concentrate are paramount. Give yourself an hour a day in a quiet place where you can't be interrupted (not when the kids are running riot and your husband is asking you for the 20th time where you put his iPhone charger), awake and feeling positive to really sit and enjoy the process.
Don't bother with patterns at the start
One of the things I hear the most from frustrated newbie knitters is "Why are the patterns so confusing? They're impossible to understand!" and well, I know! Not being bitchy, but when I started to crochet I thought the same thing, you just swap a hdc blo with a kfb – it's all a confusing new language that you have to learn…
My first reaction to anyone who says that is, "well, why are you following a pattern when you've been knitting for a week?". At the beginning you need to cast on and off, knit and purl and perfect those four things. I shouldn't say this as designing patterns for beginners is my bread and butter, but the last thing you should be doing when you're learning to knit is grappling with abbreviations. The best thing to do is work small swatches of stitches until you're happy and ready to move on. Unless you've managed to find a picture-based pattern designed especially for beginners, you're running before you can walk. Get on YouTube, browse tutorials for the basics and worry about patterns later on.
Choose the right yarn and needles
Go big or go home! The last thing you should be doing as a new knitter is faffing about with fine-weight yarn and teeny needles. Choose the chunkiest wool or acrylic yarn you can find and some wood or bamboo needles and start from there. The bulkier the yarn, the easier it is to see you stitches, the faster the process is and the sooner you can finish your project. Why wood or bamboo needles and not metal or plastic? Well, wood and bamboo help the yarn 'stick' and your stitches less likely to drop off the needle. Also, avoid very long needles as they can be another obstacle.
Yarn-wise, wool and acrylic are excellent choices for beginners as they are forgiving, and in the case of acrylic, cheap and in a huge array of colours.
Knit a rectangle
You can do so much with a rectangle, and it's the easiest thing to knit, like, whoa. Everyone makes scarves when they start knitting, but a simple rectangle can be turned into a blanket (such a good pick up, put down project), a bag (by seaming the sides, adding a zip and knitting a long, thin rectangle for a strap) or, once you've learnt the basics, even a modern floor cushion like my easy The Bubu Mini Ottoman! If you want to keep it even simpler, by knitting a small rectangle you can make coasters or washcloths.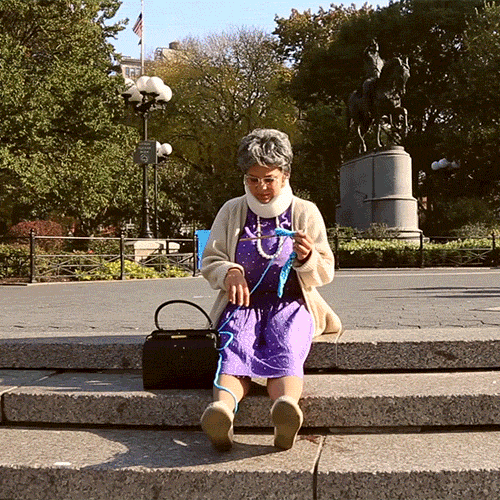 Perfect the basics before moving forward
Don't push yourself. There's no point in attempting more complex techniques like increases or changing colours until you're feeling 100% speedy and confident about the famous four techniques I mentioned earlier on. Get your knitting, purling, casting on and casting off down to a T and then move on. Piling too many skills on yourself will only make you feel frustrated and throwing your knitting, like me back in 2008. Not a good look.
Understand what knitting actually is
Do you know what a knit stitch looks like? How about a purl one? Do you know the differences between knitting with cotton yarn compared to wool, for example? How about the history of knitting? All these things may seem silly when you're starting out, but learning about knitting beyond the actual process of making an item is all part of the experience and might peak your interest! Knowing what the stitches look like and the different types of yarn is essential, but it is fun and motivating to get to know elements of the importance of knitting in culture and the wider world.
Get some books
Investing in a few good knitting books will help you get to grips with the theory and generally give you a reference guide when you need to check a stitch, refresh your memory regarding a technique or simply just enjoy some relevant bedtime reading whilst you're learning. Everything is digital nowadays and tutorials can be found instantly online, but sometimes just flipping through a book old-style can be satisfying and even more useful! There are a lot of knitting books on the market, so take a while to browse and invest in a few to really up your game
Don't spend a lot
It might be tempting to splurge on luxury wool yarn and exotic needles, but if you're just trying knitting out it probably isn't a good idea to spend too much at the beginning. Companies such as We Are Knitters sell awesome knitting kits for beginners (and more advanced levels) with all you need to make gorgeous jumpers, home decor items and even pet sweaters, but there's nothing wrong with popping to a discount store and spending €5 on some simpler but no less useful yarn and needles. Once you gain confidence and if you think knitting is for you, you can always widen your range and go for fancier yarns!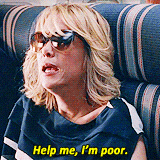 Ask for help
Finding an experienced knitter to help you out when you have doubts is a wonderful way to bond with other makers and make friends. Even better, starting to knit with a friend can be really rewarding and motivating! Most designers on Instagram for example are super friendly and helpful, and although it might not be a good idea to send them a whole pattern to decipher for you, most of us LOVE giving tips to beginners. I mean, any reason to talk about yarn-related stuff is a good reason, right?
Are you a newbie knitter? What do you find the most complicated about knitting? Let me know over on Instagram and share your experiences!
I'd like to send HUGE thanks to everyone who sent in their knitting problems, doubts and frustrations over the last week. I couldn't have written this guide without you!