If you ask most knitters or crocheters what annoys them about their craft they'll probably say. "yarn vomit", "knots in balls" or, at a push "having to hide my yarn hauls from my family" AM I RIGHT FRIENDS? This article goes a bit deeper however, because I wanted to explore a little about the more gut-wrenching aspects of being a crafter that really stick in the craw. From pattern theft (if you follow me on Instagram – thank you – you'll be WELL AWARE of my recent rants about this) to strangers chuckling at you for daring to be under 80 and enjoy knitting, I've got you covered. Let battle commence…
So, do you want to drive a Maker nuts? Why don't you…
Ask a crafter to make you something for free.
I'm not sure which is the more insulting version of this: someone asking you to make them something for zero money or excitedly offering you a tenner for something that is worth ten times that (or more) in terms of labour and materials. It is of course possible that the person has literally no idea how much time and effort goes into creating a handmade item (and that's not even including the design process) but that doesn't mean you should undersell your work.
How to deal with it? Well, be honest. Explaining the process, how long it will take and exactly why you have to charge more than Primark for a blanket is a good place to start. If they still don't get it after that you let them toddle off to buy something else and be done with it.
"LOL! Aren't you a bit young to be knitting? LOL"
Lord give me the strength to deal with these ones. Aside from the lazy assumption that knitting is something that only a retiree can enjoy, what kind of person shames a person (especially if it's a stranger!) for a doing a hobby they enjoy? Yeah, we know it's 'just a joke' most of the time but it's annoying af and yet another example of how fibre artists are not taken seriously.
Be a yarn snob
I unfollowed a person on Instagram last year because of this. The owner of a relatively high-end craft store in a city near me (the sort of LYS that doesn't sell hanks for less than double figures), this woman would berate people who 'insisted' on knitting using acrylic or cheaper yarns, completely baffled as to why anyone would even consider daring to work with anything less than mohair/silk blends rolled on the thighs of… You get the picture. This señorita had trouble understanding that the majority of people can't afford to make things with expensive yarns because, well, they can't afford it, no matter how much they'd love to. Luxury yarns are obviously fabulous, but most of us have bills to pay and/or kids to pay for and the idea of spending €40 on a 50g skein of yak makes our eyes water. I guess some folks have other priorities, or maybe they're just so gosh darn rich that they can fill their stash with as many hanks of llama as they like without going overdrawn. By all means gush over luxe, but don't shame those of us who can't afford it.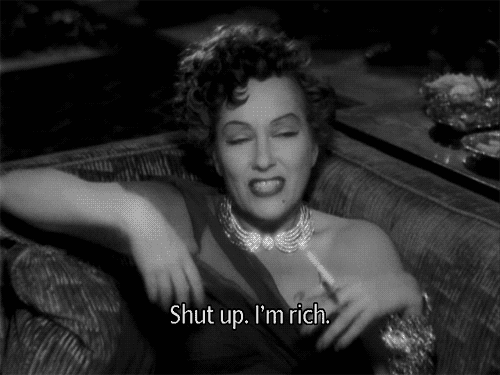 Copy other people's ideas and patterns
I don't have enough space here to tell you why it really sucks to copy other people's stuff, but I'm pretty sure you can work out why. Instagram is chock-full of examples of this: Pee-poor copies of well-known designer's work with a slightly different take on it, maybe a pompom or two less, but it's the same thing. I've even seen people copy a pattern or idea entirely and have the cheek to TAG the person they coped from in the description bx saying "inspired by – insert original designer here – "I've been so tempted to call this out in the past, but what can you do? It's a sad fact that people who agree with naming and shaming are usually labelled as rabble rousers/trouble causers and that's that. The only thing worse than this is pattern theft (be careful when you choose those pattern testers, huns) which is something I and a few of my maker friends went through last year. All I can say is that the people who steal or copy other people's ideas have little clue how much work goes into the process, and it's even worse when another designer you respect does it. Gross. Grossest of all though is that now most designers see theft as part and parcel of being a designer, and accept that this will happen to them at least once or twice. How can we solve this? It's hard, but make sure you're choosing carefully when picking testers, go with reliable people with proven, completed tests on their feeds, steer clear of people who are slow to respond to messages and give feedback, and go with that gut feeling; if you have a bad vibe from someone don't even go there.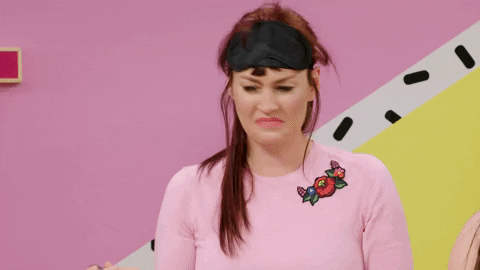 Ask a designer for their patterns for free or – possibly worse – parts of their work
Let's explain this one a bit. One of my friends (a very talented, well-known crochet designer) was asked recently by someone for the measurements they use when designing garments (i.e one of the most complicated parts of garment design and not something you'd offer to anyone freely, even your pals), another was asked to deconstruct a finished sweater and write the pattern out for this random. For free, obviously. You don't have to be into this kind of stuff to understand why this would annoy any designer. I've also heard tales of people asking others to pick apart finished garments in order to count stitches… The entitlement is real.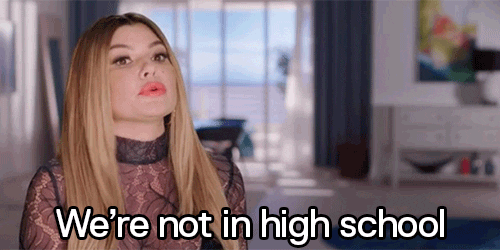 Don't take it seriously
Those of us who are lucky enough to do our craft full or part-time as a job are in a great/dream position, but it's still quite hard to get people to see what you do as a real job and source of income. Choice comment, "Oh, so you just sit at home and knit all day? Bloody hell…" Do one, mate.
So, what can we do with all of the above? The fact is that a lot of the problems listed are down to one thing: ignorance. If someone asks for a pattern for free they're probably ignorant to how much work writing a pattern actually is. If a person laughs at your hobby they're probably ignorant to how much of a valuable, rewarding and important activity is is. If someone steals your pattern… No, those people are just dicks.
Thanks to everyone who inspired this post (my Instafamily) and those of you who shared stories – both funny and horror – to be included in this post.