The crafting community online is absolutely amazing and we support each other to the max, but it has to be said that most makers and designers on social media have to deal with irritating things at some point. It's the same as in any profession! Whether it's rude people, entitled people, spammy people or just people who don't understand the hard work that goes into creating crocheted/knitted/woven/etc items, it's something all of us have to deal with.
I've been working on this article on and off for ages and ages – it's been sitting in my drafts folder for months – but ony just got around to finishing it up and adding some extra goodness.
I need to warn you in advance that this post is full of BIG Scorpio energy. There you go, don't say I didn't warn you. I'm lucky enough to have some very honest, very sarcastic and VERY talented friends over on The 'Gram who helped me provide this quality, ranty content and gave me the push to write this after such a long time of eye-rolling to myself!
Brace yourself… The Karen is strong with some of these…
Pattern? Yarn?
Erm, excuse you, Beverly. Can you form a sentence for me? Fancy adding some verbs in there? Maybe a few prepositions? Here's the best way of asking a designer what yarn they are using or how to buy their pattern. Feel free to copy and paste: "Hi! I was wondering where I could purchase this pattern/buy this yarn? Many thanks." Failing that you could bother to read their photo caption, which 99% of the time has all the information you need. Don't be rude.
When this ends up in your inbox: "OMG, I love your work! I have many social media accounts with 400 followers apiece and would give you good reviews and advertising if you send me your stuff for free! I can share it on Shapchat! Yayyy."
Back up there, Chantelle. If you want to try samples of stuff for zero dollar you can get one of those 'first month free' Birchbox plans or something. My crocheted blanket that took 100+ hours to make plus materials is not that kind of thing. If you like something, buy it. It's hard enough for makers to run small businesses without sending stuff for free to people. Plus I'd rather have a frontal lobotomy than have my work featured on some grotty Snapchat video. I ain't 13.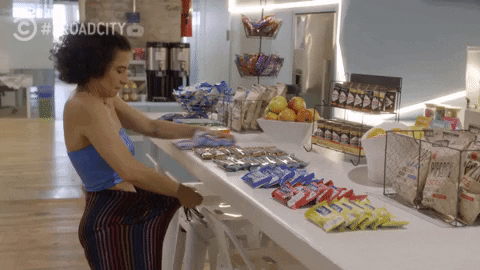 "Hi! Visit my account!"
No, Greg. I don't want to see videos of you gurning in the gym or trying to sell me protein shakes. Unless you knit whilst you're doing squats in which case that's the content I'd be all over.
When these beauties slide into your DMs: "Could you tell me the measurements for this jumper so I can knit it myself?/How did you make this?/How many stitches did you cast on?"
I can absolutely tell you how to do find out those things, Barbara. You can buy the blasted pattern.
Comment under your post: "Ahmagahd Lydia @somerandombird1996! Let's make these at the weekend! They look well easy innit!"
Chances are that Lydia @somerandombird1996 and her friend Felicity @ifelloveroutsideyatesswinebar mean well with these comments, but bitter and seasoned designers know that this means trouble. They won't be purchasing from you, they'll be trying their own half-arsed attempt at rehashing your beautiful pom-pom art at home and fail miserably. Because they can't be arsed to buy the tutorial. Another thing is when people tag you in another designer's post and say " Awww bish can you make this for me?!1!". How about a whole bag of NOPE.
"Follow for unfollowers"
You can spot these slimy creatures from a mile. In fact, I caught one this morning and said "bye!" quite charmingly. I mean, you know, you have to say "cheerio" when you leave the party, right? Normally this happens when people are after A LOT of followers quickly – maybe because they're still in that Year 9 'friend collecting' phase that they haven't grown out of yet – and the good news is that you can almost always tell what's going to happen. They'll follow you – they already have 50k followers or something – and only follow a child's-handful of people. Then they unfollow you a few hours later regardless of whether you follow back. Sometimes these crafty little ferrets even follow you multiple times during the same day or week. Some dodgy marketing people say that it's a viable way of getting 'Insta Famous' or some other annoying shite of a buzzword, but everyone knows that it's a trash move. These people may have 70k followers but they only care about that number. They have an unengaged following who don't give two hoots. Avoid these people, or at least send them a firm 'ADIÓS, PENDEJA!" in their inbox when they go.
When people screenshot and repost your images without decent credit and asking for permission.
Ahhh, this one. Haven't we all been victim of this at one point? It's normally a page that has a badly-written bio saying that they sell knitting-themed t-shirts and their entire feed is full of other people's work. If you see accounts called things like 'knitting.love.amazing' or, 'crochet.dreams' they are normally of that ilk. Annoying! The best thing you can do is report these accounts as they are usually bots. Also, have a scroll through and alert the designer if you spot any of their work. Sadly, sometimes well-meaning accounts take people's images and, even if they do give credit, they do it WAY DOWN in the caption so it isn't easily found. Genuine accounts, decent brands and shout-out pages will tag you and credit you visibly.
Bad giveaway behaviour.
Giveaways – if done tastefully and not every month – can be a lovely way of sharing your success at reaching a milestone, launching a pattern or collaborating with a brand. Sadly, some people overdo this and it can get grating. Another thing people do is tag you in giveaways when you haven't spoken to them before or don't follow you. Wotcha playing at, Tracy?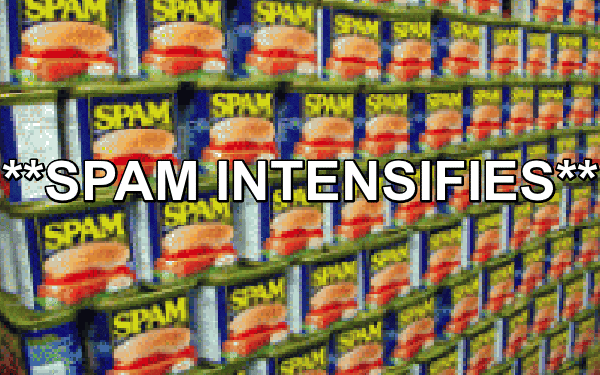 Product placement
This for me is most of the time OKAY. I love seeing my friends do well and get sent free stuff (I mean, I told you this would have SCORPIO ENERGY) but when it's constant – especially with products that are not connected to their style or brand – sometimes it can get up people's noses.
People who plug their own accounts in your question stickers.
This article couldn't have been written without the gorgeous Instagram Stories Question Sticker (all hail!) but some people obviously don't know how to use it. Like, for answering people's questions or sending recommendations. It's pretty straightforward. Here's what it isn't for; plugging your own chuffing account with sentences like, "I love your work! Visit my profile", sending spam and acting like a dick. Yes, I'm looking at you, parenting bloggers.
Thank you to everyone who submitted their ideas and experiences for this article! Fancy adding your own? Drop me an email and I'll add it here.